As a DIY enthusiast who enjoys doing all projects independently, you may be motivated to climb on your roof as soon as you see some damage. However, before committing to such hazardous work, you might want to examine the advantages of hiring a roofing contractor instead for your roofing services.
Why Hire a Roofing Contractor?
Repairing your roof can be a tough, time-consuming, and risky task. Roofing contractors are specialists who can complete the job correctly and the gear required for whatever obstacles your roof may present. Hiring a roofing contractor is more advantageous than doing it yourself. Because of their talents and experience, you can be confident in the quality of their work.
Benefits of Hiring Roofing Contractors
There are various reasons why homeowners should hire roofing professionals. Here are some of the advantages of employing professionals:
Avoid danger
Roofing is one of the most hazardous construction occupations, and the risk is significantly larger for novice workers.
Several factors can contribute to roofing accidents. If you're lucky, you'll only get a few scrapes or sprain your ankle. The worst thing that may happen is death. Roof repair and replacement is dangerous work; therefore, it is best to leave it to skilled specialists who can complete the task safely.
Saves time
Instead of wasting hours and days researching the best technique to replace shingles before gathering materials – assuming you have the correct tools in the first place – it's better to hire a professional who will come prepared with the necessary instruments and finish off your roof on time. You will even have time to go about your everyday routines.
Save money on equipment and material costs.
Most roofing contractors have excellent relationships with manufacturers and hence have access to lower-cost supplies. It can help you save a lot of money on roofing supplies. Contractors have a complete set of tools for the tools needed. It enables them to complete the task with ease and efficiency. Even if you believe it would cost a lot, investing in professional roof work is better. The long-term advantages will save you money in the long run.
The task is completed
Roofing is strenuous physical labor. When undertaking a DIY roof repair, you may try to postpone or be stopped frequently, resulting in unfinished work that can last for days. On the other hand, Roofers have mastered the art of roof repair. Contractors can complete everything in a day, depending on the complexity and severity of the roof damage.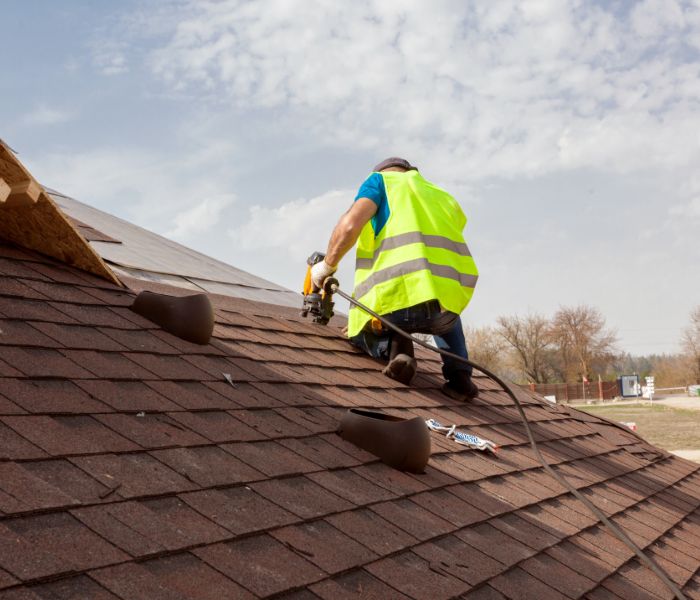 Benefits of hiring a roofing company
You get these when you hire a roofing company:
Responsibility
Roofers frequently provide craft warranties that cover future roof repairs. Choosing a firm that offers a warranty will give you peace of mind since you will know that your roofing repair specialist will return and remedy the problem if something goes wrong.
Local expertise
Local roofing experts understand which roofs are appropriate for your location. They will consider the weather patterns in your location throughout the year. Their local knowledge will guarantee that you have the proper roof for your neighborhood. They're also well-versed in the local building codes. The laws vary depending on where you live. It is critical to follow state regulations.
If you adopt the do-it-yourself route, you risk making costly mistakes. If you do not meet the local standards, you may be required to pay an additional fee.
Expertise and experience
If you aren't an expert in the field of roofing, you should instead consider hiring a roofing firm with years of expertise. Hiring someone with years of expertise can also provide you with a sense of security. People learn best through hands-on experience. A skilled roofer will be able to troubleshoot and diagnose roof problems.
They'll use their previous experience to decide on the best course of action for your roof. Roofers will know what repairs you require and how to carry them out.
Roofing DIY or Hire
Expert contractors in general best do roofing. It is more dependable, safer, and the possibilities of having a poorly fitted roof are reduced. Furthermore, a professionally installed roof is guaranteed to last a long time.
If you know what you're doing and understand the risks and dangers involved, you'll definitely get a professional to do a perfect replacement or fix for you. In other words, it's best to call a professional roofer.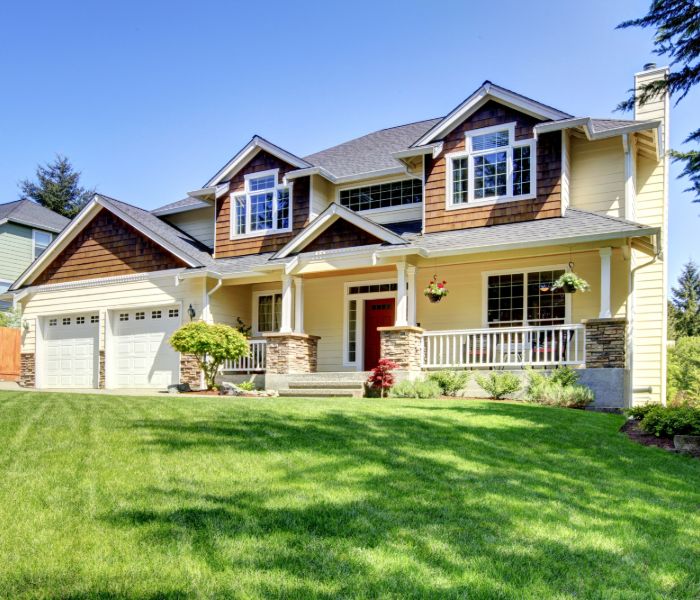 What Should I Look for When Hiring a Roofing Contractor?
Before hiring a roofing contractor, it's better to look out for these things:
Qualifications for Roofing Contractors
Roofing contractors must meet the requirements of their municipality. Before hiring, check your state's roofing qualifications and directories. Among other things, a good roofing contractor should be experienced, insured, and licensed in your area.
Services offered
Roofing services differ from one contractor to the next. Roof inspections, repairs and maintenance, weatherproofing, ventilation, and other services are examples of common roofing services. You can compare the services provided by two or more contractors before deciding on one that best meets your needs.
Reviews
Before selecting a roofer, research roofing contractor requirements and directories in your state to identify and read reviews. Then, schedule consultations with two or three area roofers. Examine references, ratings, and qualifications before comparing bids and negotiating the final price.
Can you Replace a Roof Yourself?
It is possible to replace a roof oneself, but it is strongly discouraged. There are far too many potential hazards for the roof and your safety. If you do not take the proper steps, you may end up paying significantly more than you saved by not employing a competent contractor right away. Even the act of walking on the roof can damage the shingles if you're not sure what you're doing. Also, please note that some insurance companies will refuse to pay the full claim unless you demonstrate that you engaged a professional contractor.
Roof replacement also necessitates the acquisition of building licenses. If you decide to do it yourself, it's in your best interest to get these permits first.
What is the Cheapest Way to Replace a Roof?
When you're on a limited budget and need a new roof, you might think about finding a cheaper way to get one. You can take various approaches to accomplish this. You can use less expensive roofing materials instead of more expensive ones. For homeowners looking for a low-cost, high-quality roof, asphalt shingles are popular.
You can also receive insurance to cover the cost of replacing your roof if there is proof that the damage was not caused by you intentionally or negligence.
How Much Does it Cost to Shingle a Roof Yourself?
According to Forbes Advisor, it will be less expensive to shingle a roof yourself because you will not have to pay for labor. The cost of a shingle roof varies depending on the material. Asphalt shingles, the most common roofing material, cost roughly $90 per square foot. Composite shingles, which are made up of a range of materials such as rubber or plastics to give the appearance of wood or slate, can cost up to $400 per square foot. Wood shingles cost between $300 and $500 per square foot, but clay shingles price between $300 and $1000 per square foot.
Get in touch with our team at Professional Roofing Orlando! We offer numerous roofing services and materials for your home.